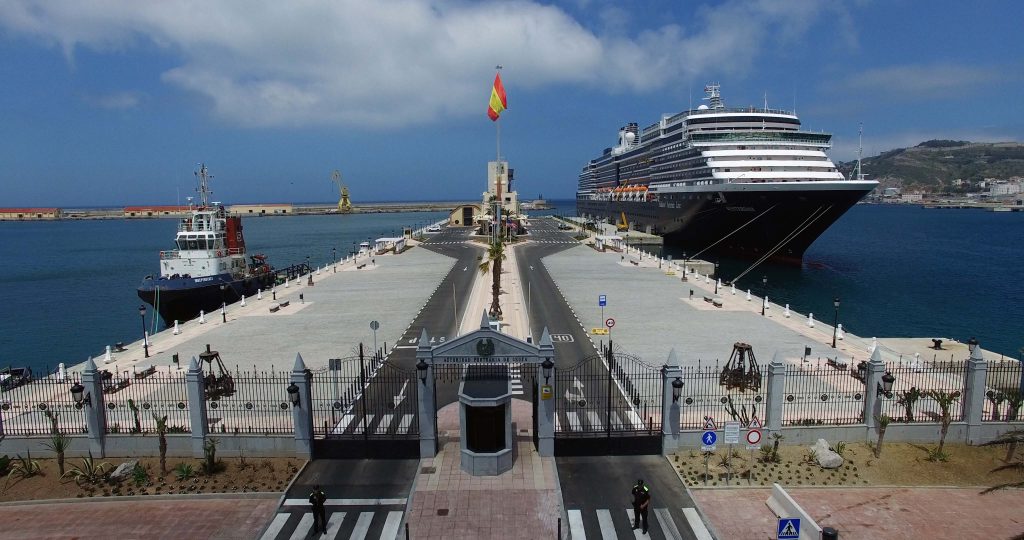 CEUTA, THE KEY TO THE MEDITERRANEAN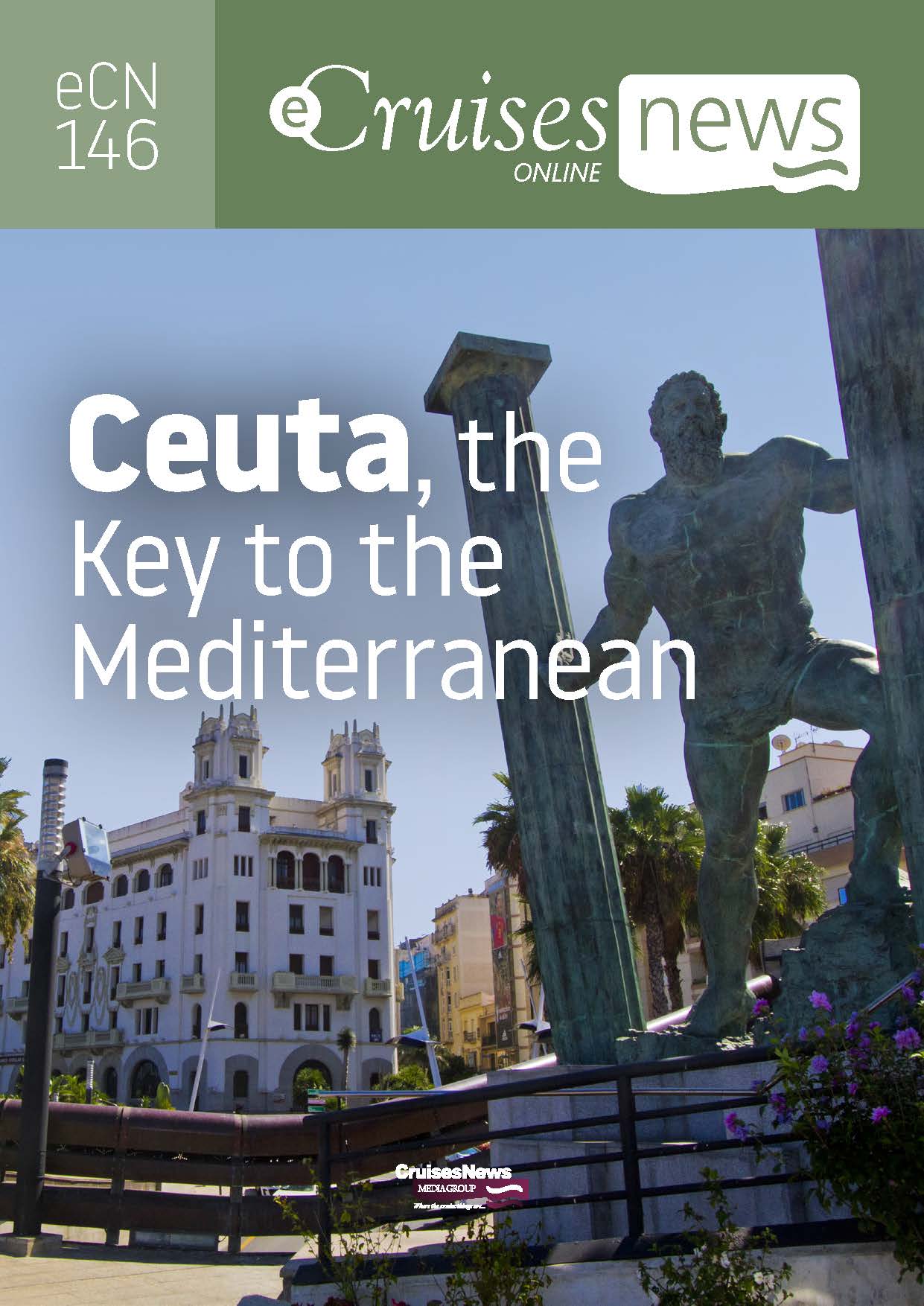 YOUR EUROPEAN PORT IN AFRICA
CEUTA is a Spanish and European city in the North of Africa.  The anchor point for an imaginary bridge that links two continents; natural shelter in the middle of the Strait of Gibraltar, where the waters of the Atlantic and the Mediterranean meet.
The port of Ceuta is an obligatory crossing for all the ingoing an outgoing traffic, so it has become a modern port to receive cruises.
Location
Longitude (Greenwich) 5º 18' W.
Latitude   35º 53' N.
With its prime location at the northern tip of Africa and commanding the entrance to the Mediterranean Sea, Ceuta is an ideal call for ships cruising towards the western Mediterranean, the Atlantic coast of Iberia and Morocco and on itineraries to Madeira and the Canary Islands.
Easy access
Access for cruises ships is simple and quick. The port is sheltered by two N. facing breakwaters, the entrance being 416 m. wide with a depth of 14 m.
The port has two cruise terminals: España Dock and Poniente Dock.
España Dock Terminal: is only 100 metres from the town centre.
Dock's lenght: 300 m.
Depth: 9 m.
Poniente Dock Terminal (2º) y (3º) :
Dock's lenght: 525 m. to 270 m.
Depth: 10,5 to 9,5 m.
Port Services available
Ceuta offers every kind of support services for cruise ships:
Open 24 hours
Pilot Service: compulsory
Tugs
Bunkering
Supplies
Fresh Water
Waste removal (Marpol)
Passenger facilities:
Bus parking and shuttle service
Taxi services
Public Telephone
Tourist information
Starting points for excursions
Port security and also the National and Port Police.
From the cruise terminal, there is a wide choice of excursions, either by taxi or in organised coach tours provided by experienced local operators and accompanied by multilingual guides. Ceuta is a fascinating destination and also a very good headquarter from which to visit the surrounding Magreb towns in Morrocco.
Distances
City Centre: 100 m.
Shopping area: 100 m.
Alternatively, passengers can walk or take a shuttle service into the town centre, with its impressive range of  V.A.T.- free shops.
Tetouan City: 40 minutes by bus.
Tangier City: 50 minutes by bus.
Airport: Málaga is connected by helicopter services in only 30 minutes.
Ferrys boats that link the two sides of the Strait of Gibraltar, Algeciras in 45 minutes
MEMBER OF MEDCRUISE (Association of Mediterranean Cruise Ports)
 Ceuta Port Authority is a member of Medcruise, this asoociation has 72 members representing more than 100 ports in the Mediterranean region, including the Black Sea, the Red Sea and the Near Atlantic, plus 32 associate members, representing other associations, tourist boards and ship/port agents.
Cruise ship operators can deal with Medcruise ports on a collective basis, making it easier to discuss and fix their itineraries for the forthcoming season.
MEMBER OF CLIA (Cruises Lines International Association)
 Ceuta Port Authority is an Executive Partner Membership of CLIA, this association is the world´s largest cruise industry trade, providing a unified voice and leading authority of the global cruise community.
 CLIA represents the interests of three critically important members:
    50 Member Cruise Lines –.
    340 Executive Partners –.
    15,000 Global Travel Agency and 25,000 Travel Agent Members.
    CLIA member lines serve more than 27 million passengers annually.