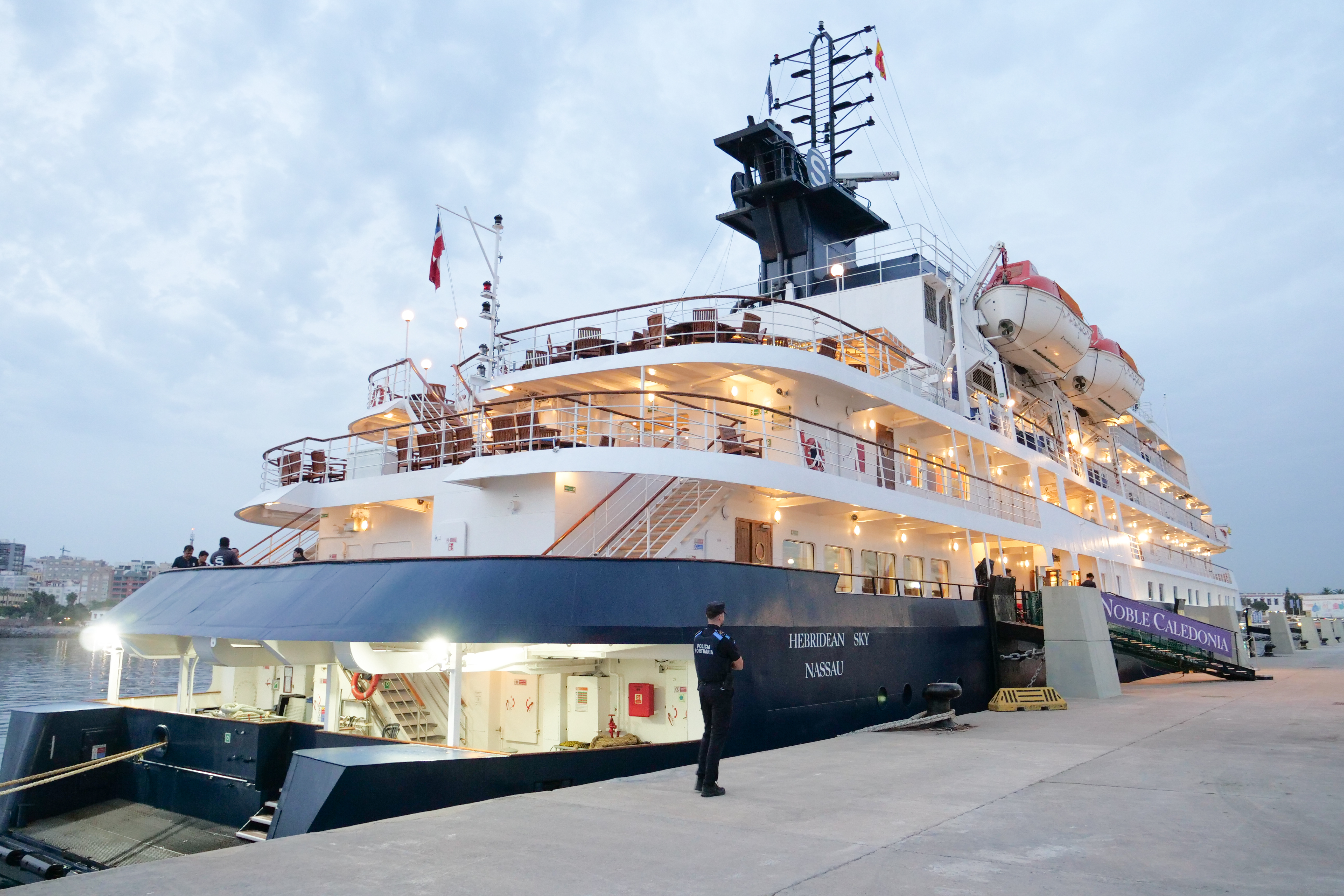 'Hebridean Sky', a cruise belonging to the exclusive "Noble Caledonia" shipping company, is for the first time in Ceuta.
With nearly 200 people on board between North American and European cruise passengers, it is a boutique cruise ship and a luxury shipping company specialized in expedition cruises to unique destinations.
The 'Hebridean Sky' is a veteran of the seas that alternates the cold polar routes with the warm destinations typical of the Mediterranean ports. Its hull is equipped with special protection and reinforcement to deal with the ice that is usually present on the polar routes it carries out.
The Port of Ceuta receives today, 26th October. The 'Hebridean Sky' will arrive in Ceuta around 7:30 a.m. from the port of Malaga, departing for the port of Gibraltar at 12:00 p.m. The ship, belonging to the exclusive company Noble Caledonia, is for the first time in Ceuta, thanks to the work carried out by the Commercial and Marketing Office, together with Tourist Services of Ceuta in all the events of the cruise sector.
The 'Hebridean Sky', which has 4,200 GT, a length of 91 metres and a draught of 5.15 metres, carries approximately 200 people on board, of which 120 are cruise passengers from America and Europe and around 70 crew members from several countries.
It is a boutique cruise and a luxury shipping company that calls in places that are considered special for the clients, in a more private environment, far from the usual mega-cruises that are so popular in the sector. In this way, it can offer destinations not accessible to large ships, such as natural ports, adventure trips, as well as more special locations.
The cruise ship will berth at the Muelle España (east side) for approximately 5 hours. The passengers will be able to take, in collaboration with Ceuta Tourist Services, the different routes they have established both by bus and on foot to get to know the city. At 12:00 in the morning it will leave our port for Gibraltar.